The Most Important Workout Happens in Your Mind

We deliver Coach Training courses, seminars, workshops, retreats, online personal development programs, and 1-on-1 Coaching to help you increase your Happiness, Health and Success in life.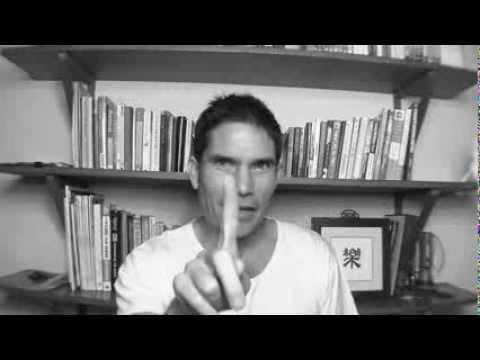 Click to watch the video
About Us
Why Are We Called WorldsBIGGESTGym?
We believe the biggest workout we ever do takes place in our minds and this is why we call ourselves a 'Mind Gym'. Don't get us wrong; we are also about moving our physical bodies as an essential part of health and happiness. We just like to focus on what story is playing in the mind. When you change your thinking, you change your life.
How WorldsBIGGESTGym Came To Be
Carl Massy is the Founder of WorldsBIGGESTGym. Carl was a Major in the Australian Army, before leaving and joining the private sector as a senior consultant to Olympic Games and other mega events. In 2007, he followed his passion (and calling) into the exciting world of Coaching and entrepreneurship. The initial journey involved courses in the USA, seminars in Australia, and a move to beautiful Bali.
Carl did Experts Academy course with Brendon Burchard in 2010, and got the idea to create WorldsBIGGESTGym, with a transformational coaching program called the 30-Day Happiness Challenge. He also decided to start training Life Coaches to help him on his mission to make the world happier and healthier. In June 2010 he established WorldsBIGGESTGym Pte Ltd in Singapore and the real journey (and work) began.
Where We Are Now
Carl realised that he couldn't do this alone, so he has drawn to WorldsBIGGESTGym a number of equally passionate and amazing Coaches to help him change the course of more lives than he ever could. We get to coach clients from all over the world, using our signature and highly effective 30-Day happiness Challenge. We also get to run very cool workshops, retreats and seminars for public groups and corporate clients. Carl continues to fulfill his passion of teaching, supporting and mentoring with the Life Coach Training Courses in Bali and now Majorca. He also wrote and published his first book in a 5-part series, called The Guidebook to Happiness.
What We Can Do for You
We are here first and foremost to serve your needs. We are about helping others succeed. We are about changing lives. We are about getting results for you. We are about making a positive difference. And we are about doing it with cool people like you. So I hope we cross paths with you soon and let us know if you ever need anything. We are more than happy to help out.
This Powerfully Effective Coaching Program is our Signature Most Successful Transformative Program
The 30-Day Happiness Challenge is a powerful extended Coaching program, with multiple layers and 1-on-1 Coaching support to ensure you take your life in a direction of your choosing. It is designed to change the way you think, the emotions you feel, the motivation levels you experience, and the results you get in life. This program is the start of your new improved life.
Workshops. Seminars. Retreats. Corporate Training.
The Happiness Class is just one of the workshops that we offer through WorldsBIGGESTGym. It is a 3-hour workshop for the public, or a 1-day personal development seminar for companies, covering the Art & Science of Happiness, the Pillars to Optimum Health, Emotional Intelligence and Mindfulness; to include some of the subjects.
Intimate, Indepth and Highly Supported 8-Day Life Coach Training Courses In Bali or Majorca
Would you like to do your Life Coach Training Course in Beautiful Bali or Magical Majorca? This is a full immersion and uniquely structured course. You get professionally coached before the training PLUS get 1-year of 1-on-1 Coaching after the Course! This powerful and very intimate course (6 - 8 students) has unparalleled levels of support to guarantee your Success.
The Definitive Book on the Happiness Research Delivered in a Fun and Easy to Follow Style
Carl Massy, Founder & Master Coach at WorldsBIGGESTGym has been studying happiness, peak performance, emotional intelligence, positive psychology, and more for years. The result is a highly powerful book on the biggest DO's and DON'Ts when it comes to increasing your level of happiness, and experience life at a new higher level. Get your copy now.
Get The Opportunity to Work 1-on-1 With Master Coach & Author, Carl Massy
Carl is super passionate about helping you to become the biggest and best expression of yourself. And because of his broad knowledge and huge heart, he will not stop until you have answers, strategies and the support to step up to your next level in life. This is the help you need to take your life to a whole new level.
Free Weekly Coaching & Happiness Tips from Carl Massy
Each week Carl, and his team of experts delivers the best Tips, advice, tools and strategies to increase your health, happiness, vitality and longevity. Originally recorded on The Happiness Class iTunes Channel you can also access hours of free Lessons and Strategies here. Casually presented by Carl and a range of experts he interviews on the keys to increasing happiness.
Sign up for our Newsletter to Get the most effective Happiness Tips to your Inbox
Each week Carl Massy writes his 'Happiness Tips' on aspects related to happiness, health, vitality, longevity and other highly relevant topics. Here is your chance to draw on the well thought out and researched material to find the answers to the questions you have always wondered. Make sure you Sign Up for the Happiness Tips to make sure you don't miss out.